Meet Your Team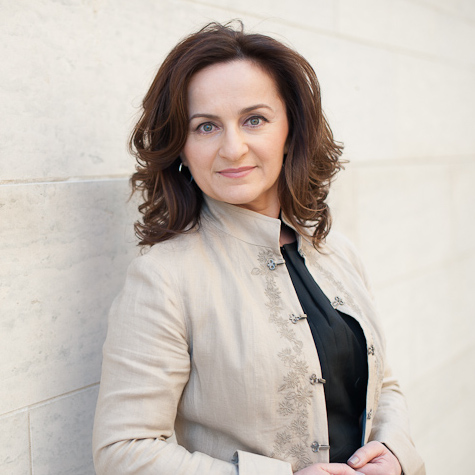 Nicky Trasias, CFP®
Investment Advisor*, Essential Wealth Group | Insurance Advisor*, iA Private Wealth Insurance
Essential Wealth Group is a trade name of Nikoletta Trasias, Certified Financial Planner®
Nicky's primary focus is discovering what's important to you. She spends most of her day conducting meetings and working alongside our clients to develop and implement financial plans and other solutions.
Nicky holds the CERTIFIED FINANCIAL PLANNER® designation and has spent the last 20 years in the financial services industry. Prior to establishing her own wealth management practice, she spent nearly 10 years under the mentorship of Greg Bencina, a now retired but previously very well respected senior advisor in our office.
Nicky is a proud mother of three and grandmother of two. She and her husband are devoted hockey parents to their youngest daughter and spend most of their free time carpooling between practices, games and tournaments. When not at the rink, Nicky enjoys practicing yoga and hosting her big Greek family events.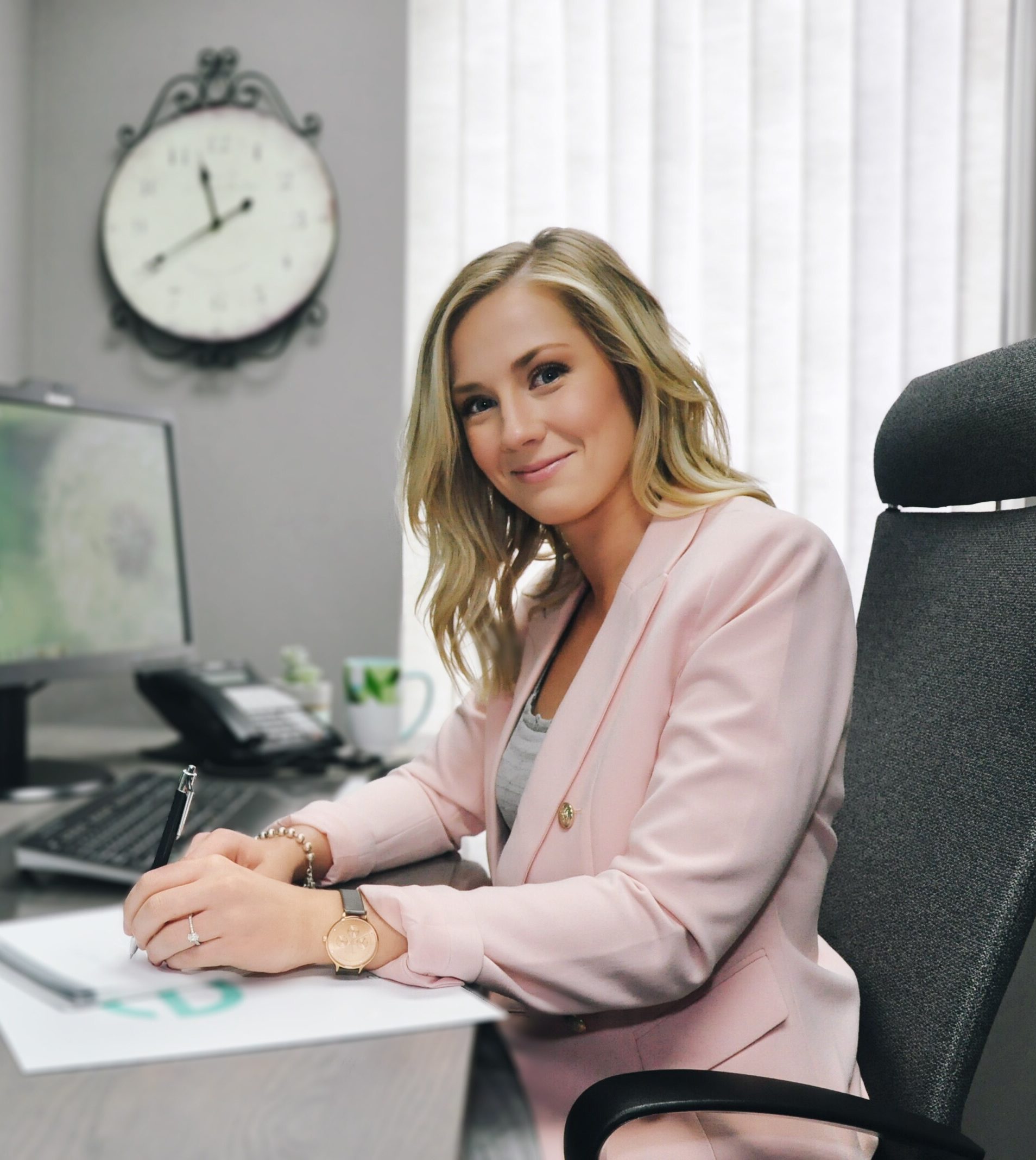 Samantha Trasias, CFP®
Associate Investment Advisor
Essential Wealth Group is a trade name of Nikoletta Trasias, Certified Financial Planner®
Samantha is Nicky's right-hand whose primary role is to assist with the development of client solutions, financial plans, model portfolio construction and review.
Samantha started with our team in 2013 and during that time graduated with honours from the Financial Planning program at Conestoga College where she received all of her industry licenses and credentials. Like Nicky, she also holds the CERTIFIED FINANCIAL PLANNER® designation which she obtained in 2019.
When not in the office Samantha and her handyman husband always have a home improvement project on the go, interior design being a big passion of hers. The couple also welcomed their first child, a baby girl named Quinn, in February 2021.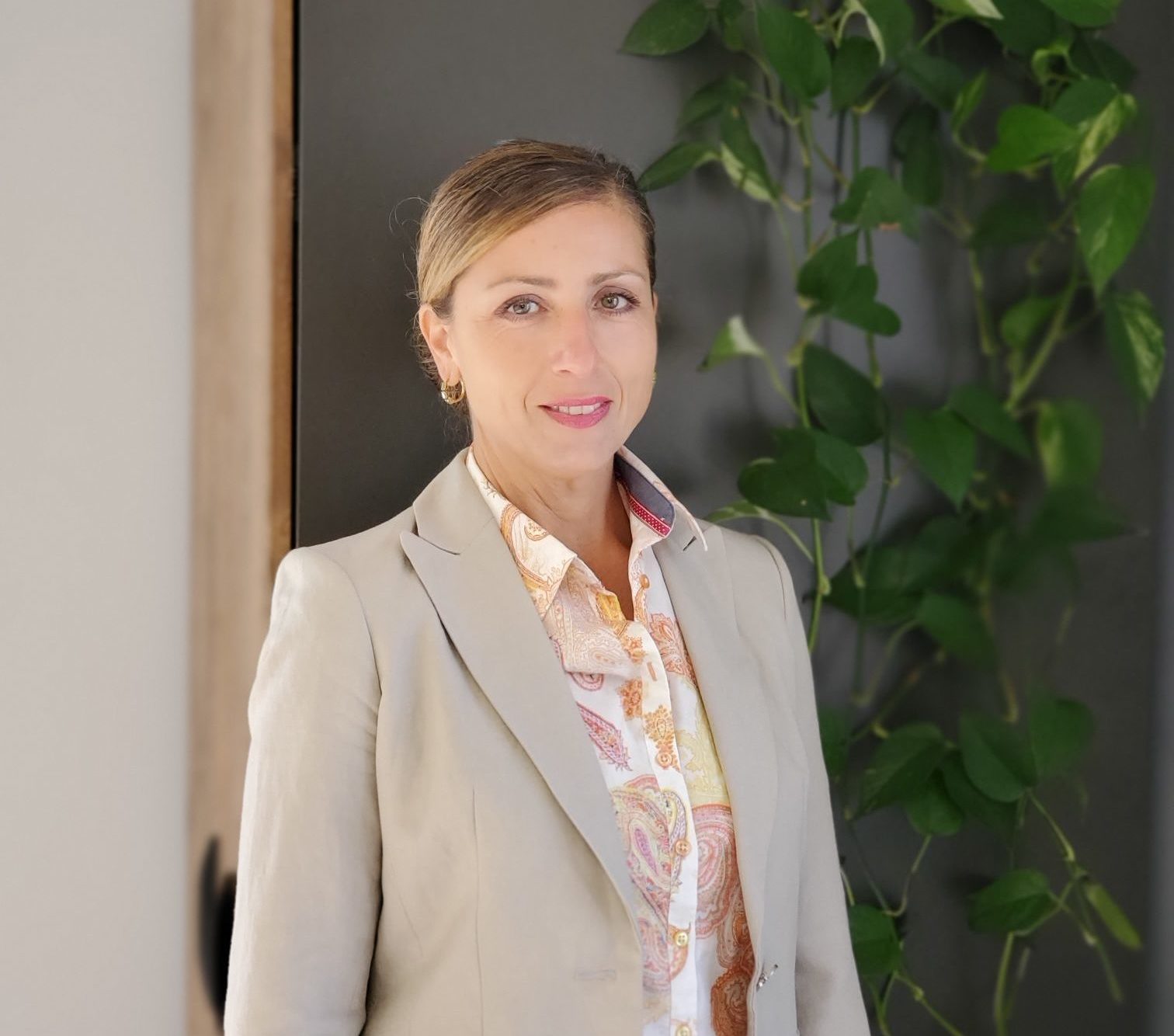 Alexandra Dedes
Branch Administrator
Essential Wealth Group is a trade name of Nikoletta Trasias, Certified Financial Planner®
Alex joined our team in November 2019. As branch administrator her primary role is to maintain the efficiencies of our day-to-day operations at the office. Alex is also the first warm smile you will be greeted with at the reception desk when you enter the office.
While Alex does not come from a financial background, she does bring with her many years of client service and managerial experience from her previous career.
Like Nicky, Alex is very involved in the Greek community and volunteers for the Ladies Philoptohos at St's Peter & Paul Greek Orthodox Church. Spending time with her family is very important, gathering to cook and eat meals together any chance they get. Alex and her husband also love to spend time together antiquing, gardening, baking and staying active outdoors.
Our Partnered Professionals**
We don't do this alone. We rely on the expertise of our trusted specialists to ensure all aspects of your financial and personal affairs are looked after. Think of them as your extended team.
Estate Law**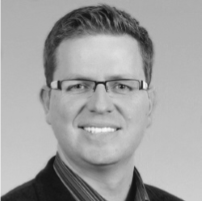 Tyler Hortie, LLP Lawyer/Partner
Estate, Corporate & Real Estate Law
Cohen Highley
Tyler practices in the areas of corporate/commercial, real estate and estate law. His estate practice focuses on planning and administration including the use of multiple wills as a tool to reduce estate administration tax (probate). He also has substantial experience in developing estate plans for individuals with disabled children and/or other dependents. The breadth of Tyler's practice allows him to offer solutions to our clients that combine corporate, real estate and estate planning advice. Tyler was called to the bar in 2007 and is managing Cohen Highley's Kitchener-Waterloo office.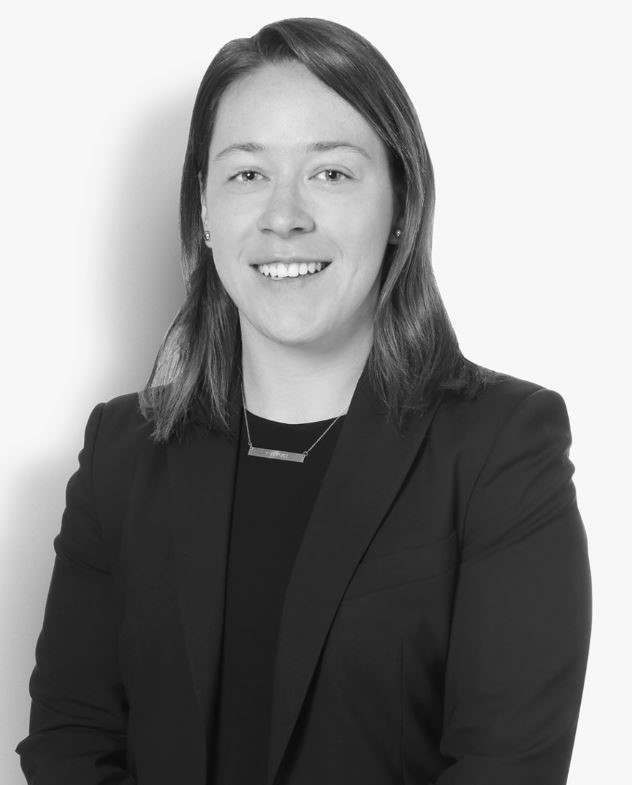 Hilary Leitch, Wills & Estates Lawyer
Business Law, and Wills and Estates Groups
Lerners LLP
Hilary's practice focuses on estate planning and administration, including business succession planning, and family trusts.
Hilary has recently completed the Family Enterprise Advisor Program and become a designated Family Enterprise Advisor. This intensive, year-long program has strengthened her ability to work with family businesses, giving her a deep understanding of the unique dynamics of a family business and the challenges and opportunities of preparing for and undertaking a transition to future generations.
Hilary is actively involved in her community. Currently, she is a Director of Big Brothers Big Sisters of London & Area and in 2021, served as Chair of its annual Big Bash gala.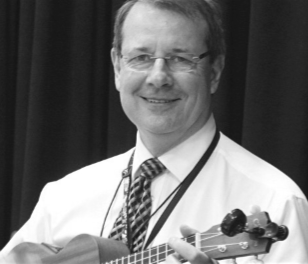 Jim Kibble
Independent, Fee-Only Estate Planner
Ontario Estate Consulting Solutions Inc.
Jim is an independent fee-only estate planner and founder of Ontario Estate Consulting Solutions Inc. He walks clients through the necessary conversations and considerations that go into creating a sound estate plan. His many years of experience and specialized knowledge are used to ensure that, upon your passing, your assets are dispersed in accordance with your wishes and in the most tax-efficient manner possible. Think of him as the first step before sitting down with a lawyer.
He holds credentials as a Chartered Accountant (CA), Trust and Estate Practitioner (TEP) and Certified Executor Advisor (CEA). Jim is also the resident estate planner at the Henry Walser Funeral Home Ltd. in Kitchener where his office is located.
Insurance*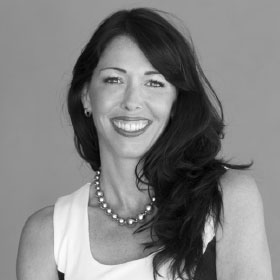 Jennifer Jacobs, CFP®, CLU, CHS, EPC
Long-term Care & Living Benefits Specialist
iA Private Wealth Insurance
Jennifer is an experienced professional in long term care and living benefit planning. She has been a leader in Living Benefit solutions, education and promotion since 2003. Jennifer is able to offer clients a true understanding of the current long term protection options and the tremendous financial impact of serious health issues, accidents and natural aging.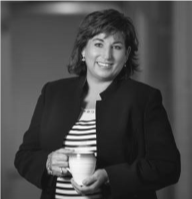 Lorraine Graham, PFP, CHS, CCS
Insurance Consultant
Asage Financial
Lorraine has been in the financial industry for over 20 years in both advisor and management roles that have helped her prepare for what she considers the best role in the business; working directly with clients on their insurance needs.
She understands the nuances of the Family and Business markets, and has the skills necessary to provide solutions for any insurance need. Thorough in her approach, she will guide you step by step on how best to protect yourself, your family, or your business against critical illness, disability or death.
Even if you have been previously rated or declined for life insurance, Lorraine takes pride in providing solutions for those who are difficult to insure.
Retirement Living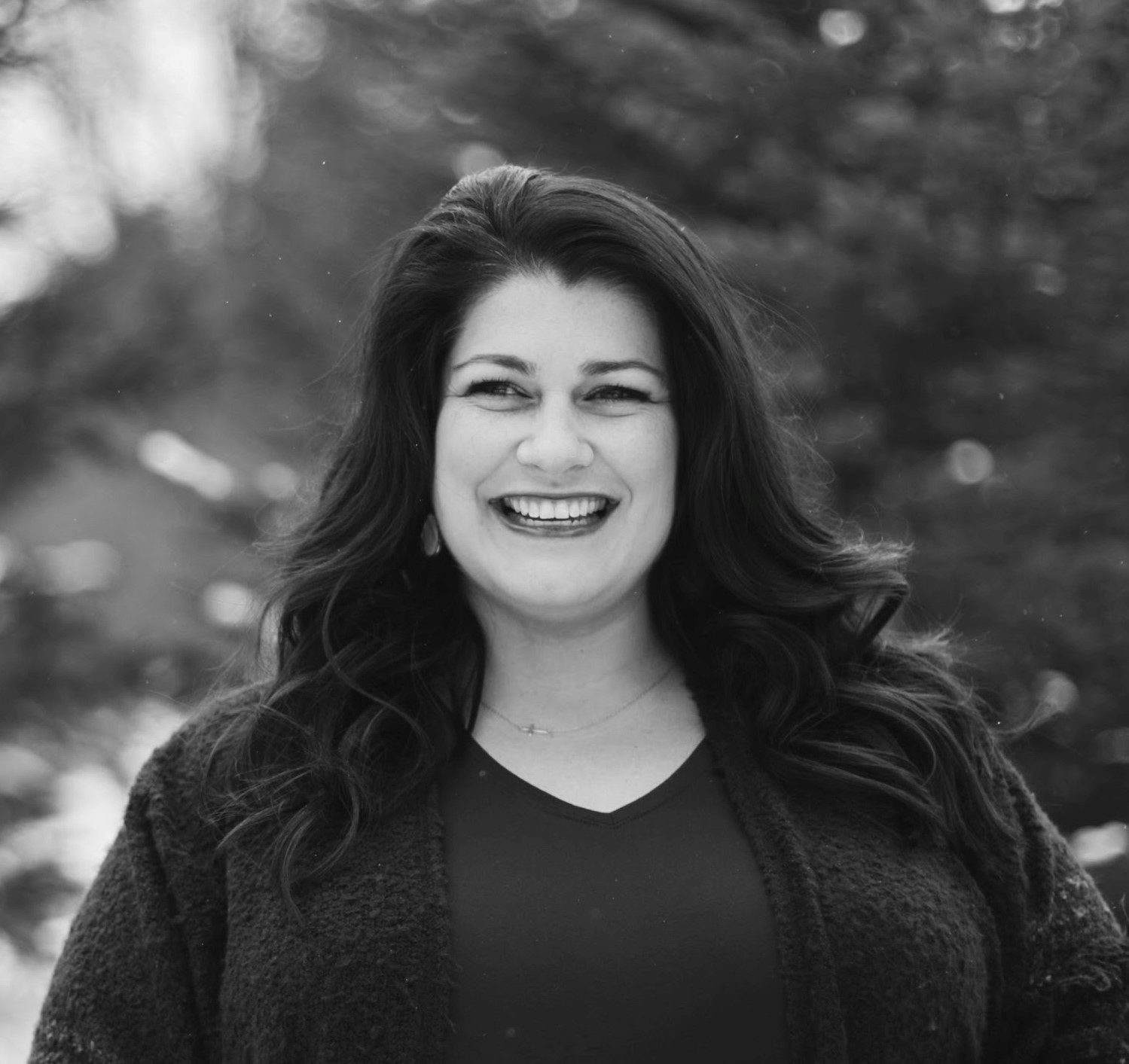 Nicole Kitunen
Retirement Living Consultant
Chartwell Clair Hills Retirement Residence
Nicole is a dynamic professional who goes above and beyond to create meaningful connections with prospective residents and their families. She showcases genuine empathy and understanding, tailoring personalized solutions that perfectly suit each individuals' unique requirements. Her extensive knowledge and warm demeanour put potential residents at ease allowing them to make informed decisions about retirement living options and transition smoothly to their new home.
Nicole has a bachelor's degree in Gerontology and Health Studies from McMaster University. She is a continuous learner focused on leadership and personal development with two-decades of experience in non-profit, health care and corporate giving organizations.
Taxes & Accounting**
iA Private Wealth Insurance and iA Private Wealth companies do not provide income tax preparation services nor do they supervise or review other persons who may provide such services.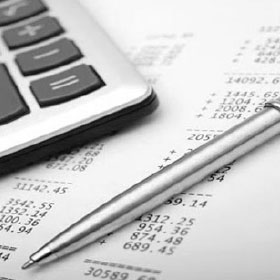 Zebroski and Associates
Chartered Professional Accountants
Zebroski and Associates
Zebroski and Associates is located only minutes from our office. We often include their accountants in our meetings and overall financial planning process, so that they can lend their knowledge and expertise in specialized accounting, consulting and tax solutions to suit each client's unique situation. The team at Zebroski and Associates also completes annual tax returns for our clients, a service which is conveniently facilitated through our office.
Mortgage & Real Estate**
Mortgages provided by referral.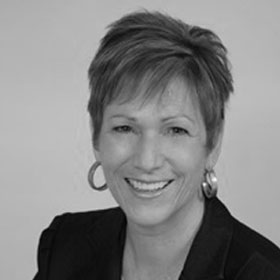 Patti Lewis
Mortgage Agent
Invis Inc.
Patti prides herself on providing personalized service and honest, professional, mortgage advice. As a licensed Mortgage Agent with Invis Inc., she is able to apply over 33 years of banking and financial experience to finding financing and mortgage solutions that work best for you. Patti has access to over 25 financial institutions; she is not committed to any one lender, only to your financial success.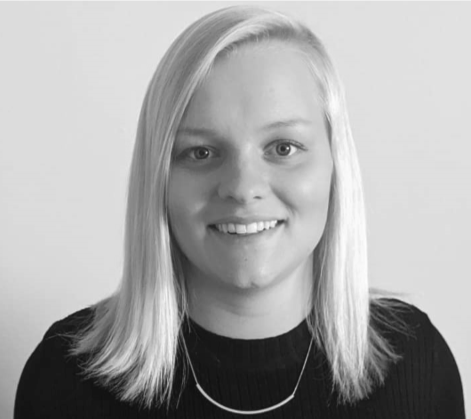 Emily Schuurmans
Real Estate Agent
House 2 Home Realty, Keller Williams
Emily grew up in Floradale, a small town in Woolwich County and for many years worked on her family dairy farm. As their farming operation grew, and so did their family's real estate portfolio.
She became intimately involved with farm purchases and real estate investments, as well as barn and house rentals, fueling her passion for real estate. She now runs House 2 Home Realty and works with home buyers and sellers in the Waterloo Region and surrounding area.