With Black Friday right around the corner, what better time to release our team's top holiday gift picks all under (or around) $50! So deck the halls, sip some eggnog, throw on your favourite holiday pj's and relax because we've got you covered.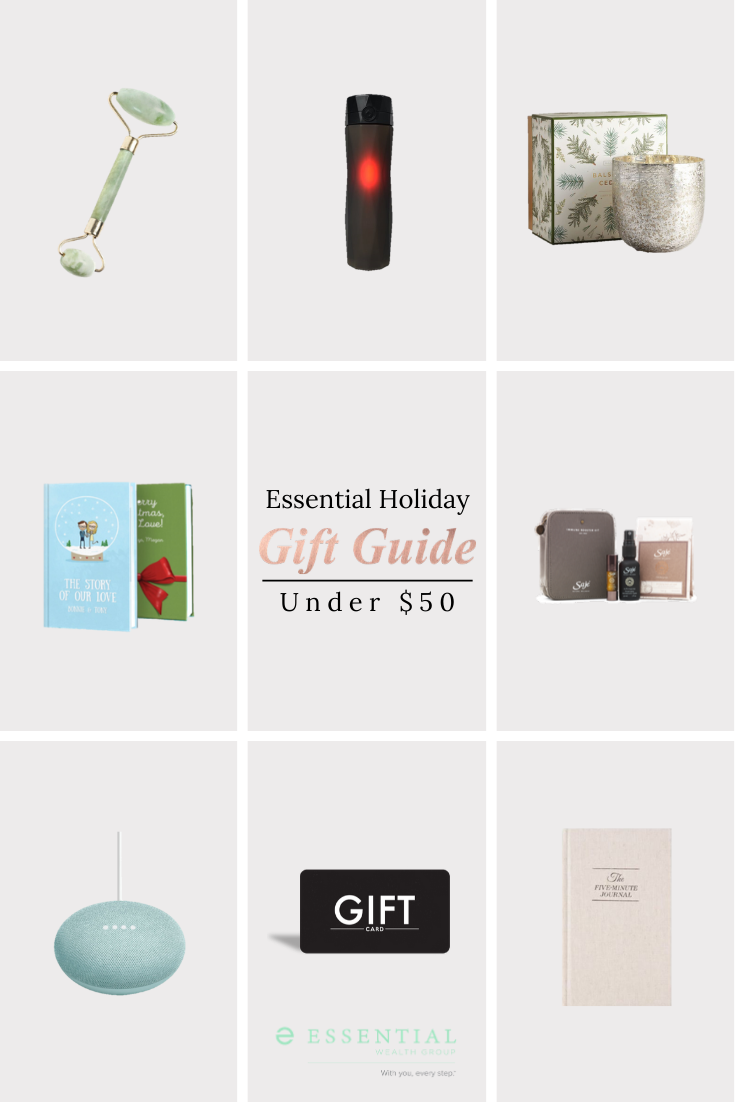 Gift cards – Gift cards will be making our list every year because truthfully, they're just easy. We know, some people hate them and see it as an impersonal "cop-out" to a gift but we disagree. The only sure fire way to ensure someone loves what you get them…is to let them pick it. If you want to add more of a personal touch, get a gift card to a store you know they enjoy shopping at, that way it still shows you care and put some thought into it.
Scented (soy) candles – who doesn't love the to fill their home with a delicious scent and warm glow on a winter night? We recommend soy candles specifically because they are non-toxic and have a lower melting point than paraffin candles, so they last longer!
LoveBook - Ok this one goes a little over our $50 budget but it's just so sweet we had to mention it. LoveBook is one of the most unique and romantic gifts you can give. Choose a cover and edit the title, make your characters look like you, choose pages and personalize them, all online. Once you're happy with your love story, place your order and your professionally printed book (hardcover or softcover available) is shipped to you.
Smart water bottle - most of us do not drink enough water on a daily basis. This smart water bottle lights up when it's time to take a sip and keeps track of your intake so that you stay hydrated.
Saje immune booster kit - while the holidays may be the most wonderful time of year for some, it's also cold and flu season. We love this wellness kit from Saje that includes a fortifying essential oil blend to help relieve symptoms of cough and cold, restorative bath soak and relieving echinacea throat spray. Keep your loved ones healthy!
Jade face roller - jade rollers add an extra touch of luxury to your skin care routine. They help with the absorption of serums and oils and support lymphatic drainage, detoxifying and firming the skin. Pro tip: store it in the refrigerator for extra cooling and soothing benefits (works great for de-puffing under eyes in the morning).
The Five Minute Journal - in only 5 minutes this journal makes it so easy to practice gratitude and

encourages you to reflect and evaluate on your daily life.

Google Home Mini - it's like having your own personal assistant. Google home can control your other smart home features (such as Nest thermostat), play music and provides real time answers on the latest weather, traffic, finance, sports, and much more using only your voice.
Happy shopping!