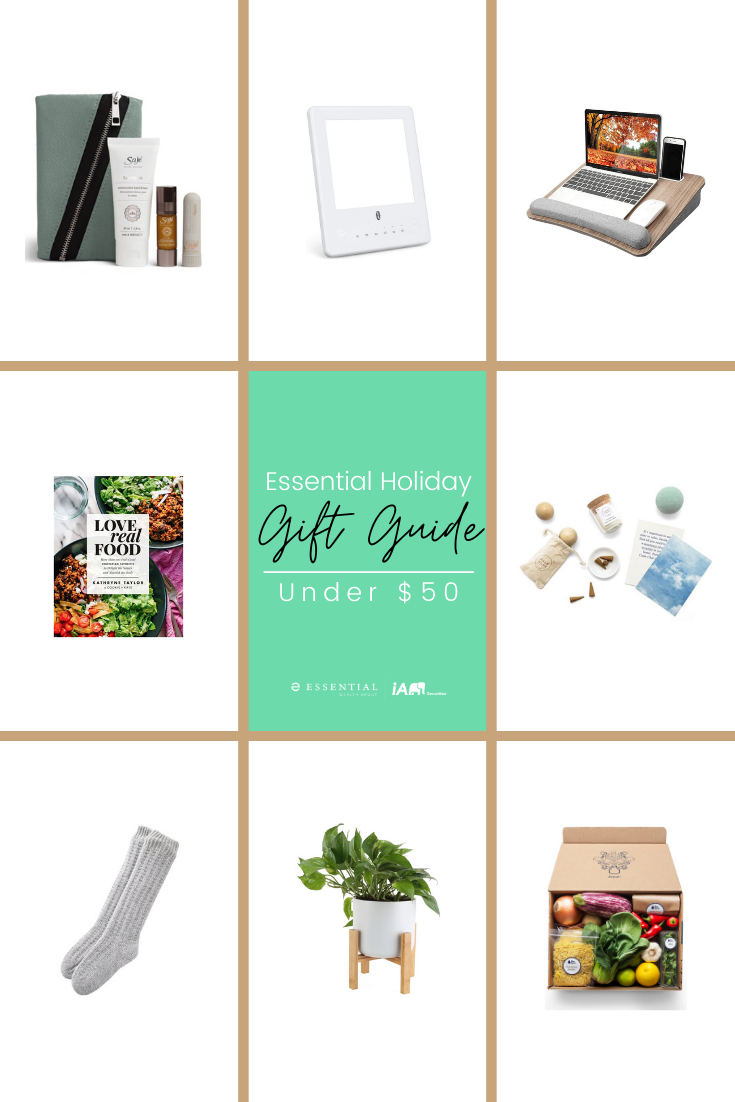 It's time to release our team's top holiday gift picks - all under $50! Given the trends that have emerged from 2020's global Covid-19 pandemic; work-from-home, reduced socialization etc., we have gone with a "home and wellness" theme for our list. Hope you enjoy!
At home spa box - everyone deserves some self-care and relaxation. Since some spas remain closed (or you may not be comfortable venturing out for your pampering needs just yet), bring the spa to you. Running a bubble bath, throwing on a face mask and lighting a candle all sound like great ways to unwind to us.
Recipe books - seriously how many people learned how to bake bread during the lockdown?! But truly it's been great to see people cooking more meals at home - it's much kinder on your wallet and health!
Date night meal kit or gift card - missing date night and the feeling of being treated to delicious food and wine (without all the cleanup)? Many restaurants are offering at-home, date night meal kits delivered to you. What better way to support local businesses and enjoy a delicious meal, all from the comfort and safety of your own home?
Saje wellness kit - we've seen both a physical and mental health crisis emerge as a result of Covid-19. Saje carries natural products and essential oils to help manage everything from aches and pains to stress and skincare. They even have an entire wellness at home blog dedicated to 'staying well while staying home'.
Reading socks/slippers - keep those toes cozy under your makeshift kitchen table desk #pantsoptional.
Happy light - light therapy lamps mimic sunshine (without the harmful UV rays) and have been proven to boost mood, energy and help with seasonal depression. Bonus: they serve as a great natural lighting source for Zoom calls (we have one in the office!).
Lap desk - working from home but no space for a whole office situation in your house? No problem, work from your couch (or even your bed - no judgement) with a lap desk.
Houseplant - plants are not only beautiful decor, they also improve oxygen levels and eliminate air pollutants. Now that we're all spending more time indoors - the more the merrier in our opinion! If you don't have much of a green thumb, here's a list of indoor plants that are almost impossible to kill - you're welcome.