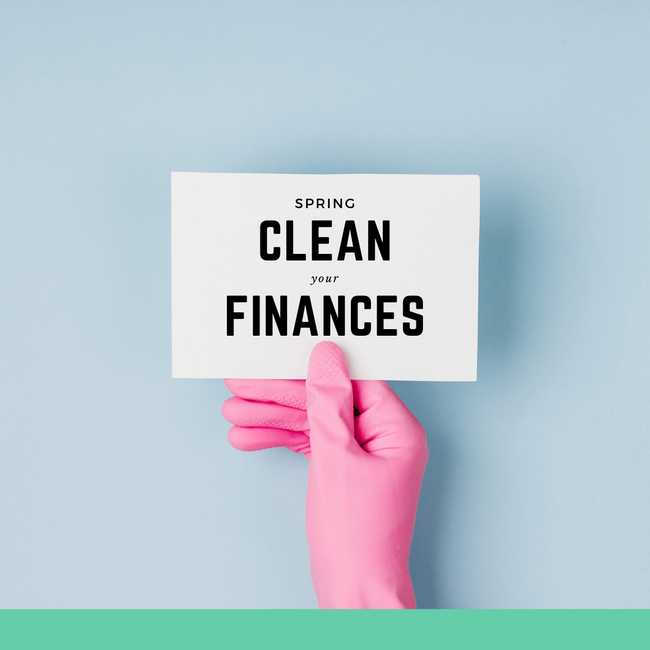 Spring has officially sprung and it's time to spring clean your finances with these 6 steps!
Iron out your budget
Had a budget that got derailed during the pandemic or is no longer working for you? That's ok, take some time to look it over and make adjustments that fit your current lifestyle. Don't have a budget? Now is the perfect time to create one.
Automate savings and bill payments 
Make saving a habit and never miss a bill payment by setting them up to pay automatically. If you would like to set up pre-authorized contributions to any of your investment accounts, contact us.
Sweep out bad spending habits 
Track your spending by compiling at least 3 months' worth of bank statements. Grab a highlighter and identity areas of unnecessary or impulse spending and determine where you can make cuts and improvements.
Toss old documents and tax returns
So many of us are paper hoarders. Guilty! We have boxes and filing cabinets in basements and closets packed full of "stuff" that, let's be honest, we will never look at again.
*Do be sure to keep tax records and supporting documents for 6 years.
Organize your taxes for this year 
The April 30th deadline is fast approaching! Get all your slips and receipts organized with our handy checklist and be sure to file on time to avoid interest and penalties.
Dust off your estate and insurance documents
Yes it's important to have a will and insurance, but simply having it isn't enough. It is equally, if not more important, to regularly review these documents to make sure they are up-to-date with your current circumstances. Check out our blog post on when to update you will.