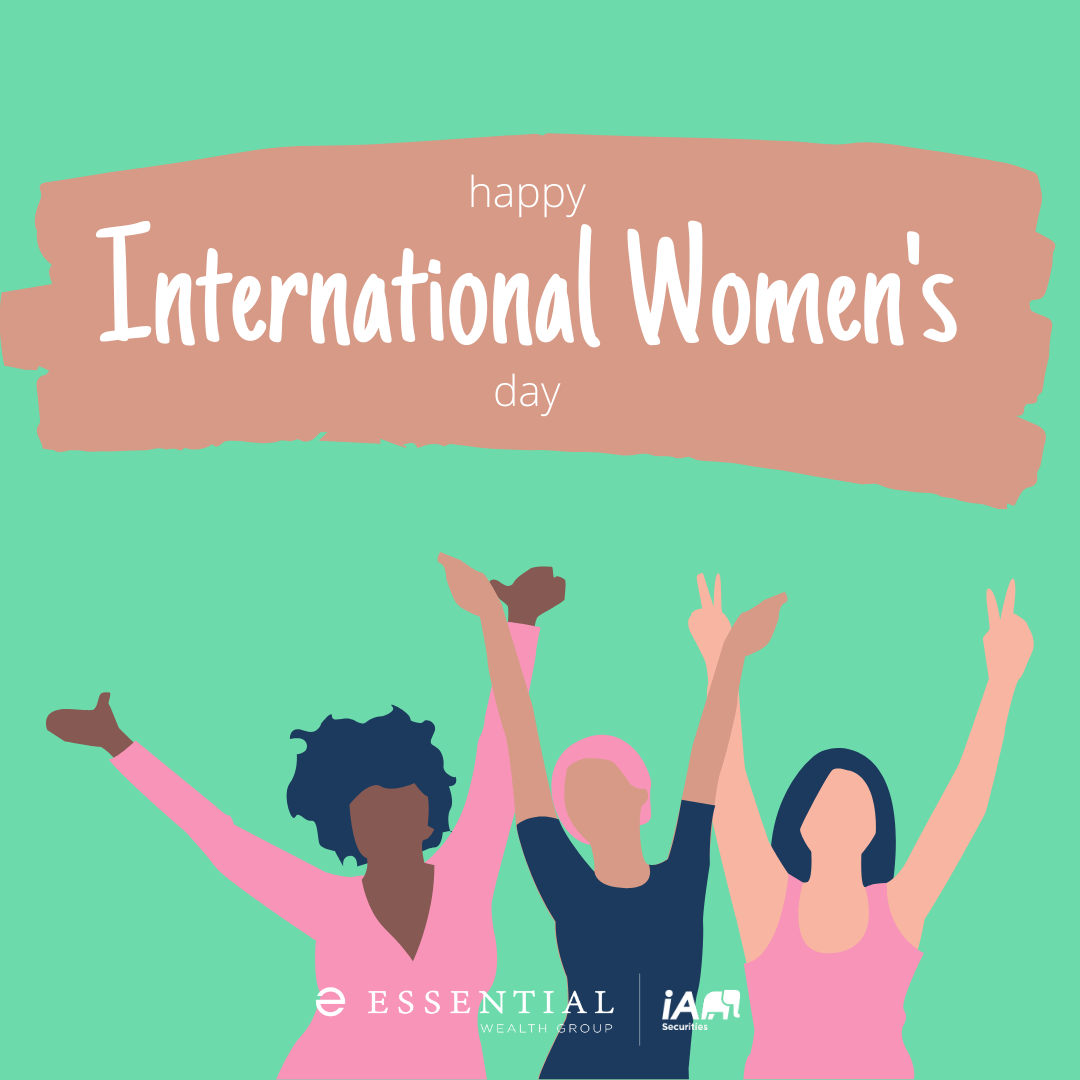 In celebration of International Women's Day 2020, here's three important and inspiring facts about #womenandwealth!
When women are empowered, everyone benefits.
By 2026 women will control approximately 48% of wealth in Canada.
This increase will be partially driven by a significant flow of inheritances to women of all ages in Canada, roughly estimated by Strategic Insight to represent up to $900 billion in financial and real assets over the next decade.
At some point in their life, 90% of women will have to manage finances on their own. 
Whether it be divorce or death of a spouse (yes we live longer), most women will need to take full control of their financial affairs at some point.
Women tend to make better investment decisions than men. 
Why? Because men tend to focus on the short-term, trade more often and take on a higher level of risk. Whereas women tend to take a more planned approach, focusing on long-term goals and prioritizing stability over prosperity. What's unfortunate about this statistic is, women still tend to take the back seat when it comes to managing household finances and are less confident investors. Time to take control ladies!
At Essential Wealth, we recognize the financial issues, challenges, and opportunities faced by women in wealth and are here to help. Contact us for a personalized review of your financial well-being.
Sources:
RBC Investor & Treasury Services' Investor Forum (May 8, 2019) Demographics and Wealth Management: Changing Faces and Places
Women and Wealth. IPC Private Wealth, n.d. https://www.ipcc.ca/documents/23852/531463/08_17_PW_Women and Wealth White Paper-Aug14_02_FINAL/3c6f8b93-6381-4454-b270-7efaf6a086b4?version=1.0.