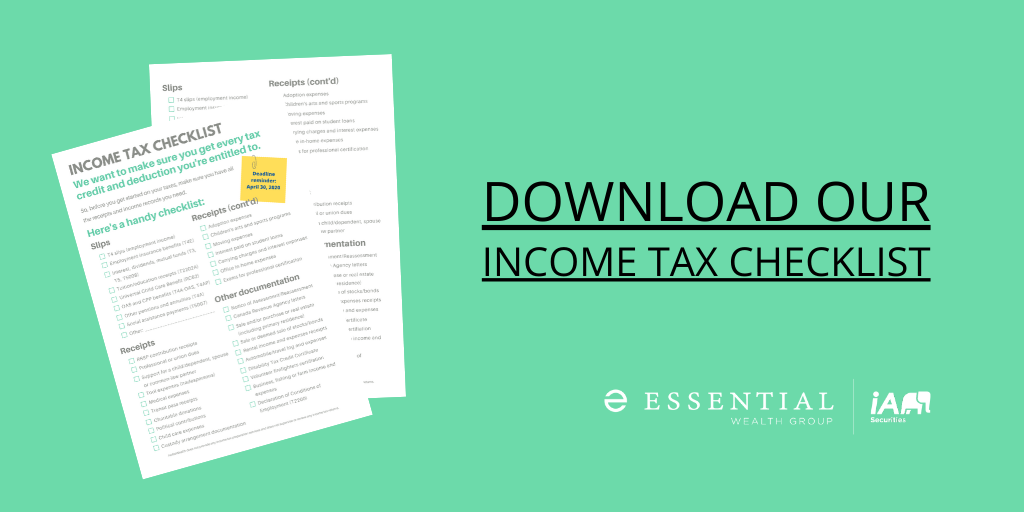 The income tax return deadline of Thursday, April 30, 2020 is fast approaching!
We want to make sure you get every tax credit and deduction you're entitled to.
So, before you get started on your taxes, download our Tax Return Document Checklist to make sure you have all the receipts and income records you need!
Disclaimer: HollisWealth does not provide any income tax preparation services and does not supervise or review any income tax returns.